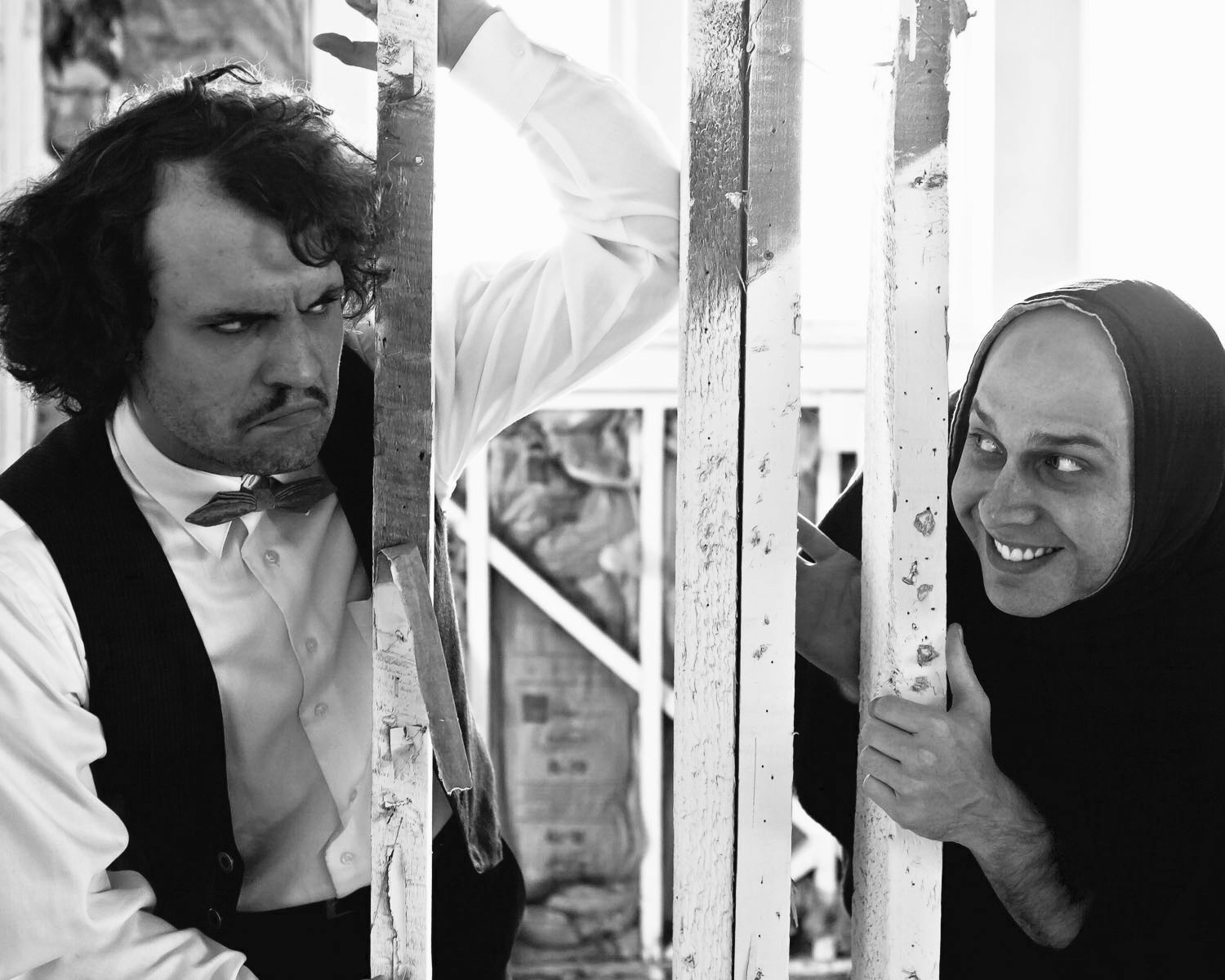 Young Frankenstein: 
A Musical Comedy
It's ALIVE!
SHOW DATES: October 9th, 10th, 15th, 16th, 17th, 18th, 22nd, 23rd, 24th, 25th, 29th, 30th, 31st, 2015.
There are no discounted tickets for musicals.
A wickedly inspired re-imagining of the Frankenstein legend based on Mel Brooks' classic comedy masterpiece, Young Frankenstein follows the madcap adventures of Frederick Frankenstein (pronounced "Fronk-en-steen), the grandson of the infamous Dr. Victor Frankenstein.
With the help of a hunchbacked side-kick, Igor (pronounced "Eye-gore"), and a curvaceous lab assistant, Inga, Frederick finds himself in the shoes of his mad scientist ancestor. "It's alive!" he exclaims when he succeeds in creating a "Monster" that rivals his grandfather's. Eventually, of course, the monster escapes and hilarity continuously abounds.
With such memorable tunes as "The Transylvania Mania," "He Vas My Boyfriend" and "Puttin' On The Ritz," The New MEL BROOKS Musical Young Frankenstein is scientifically-proven, monstrously good entertainment! – Directed by Jennifer Dunn – Courtesy of Musical Theatre International
WARNING: Young Frankenstein is intended for mature audiences and contains adult language & situations.
Full Bar available to purchase beverages to enjoy throughout the production.
Cast:
Frederick: Tyson Bates
The Monster: Jonathan Perry
Igor: Steven Santos
Inga: DeAnna Cali
Elizabeth: Erin Westfall
Frau Blucher: Patti O'Hara
Inspector Kemp: Thaddeus Marks
Hermit: Todd King
Victor: Wil Evans
Ziggy: Hannah Jane Austin
Ensemble Cast:
Ace Gilliam
Coree Davis
Aaron Baldwin
Andy Hurley
David Falcone
Shelby Marshall
Lex Gonzalez
Corina Monoran
Sam Hansen
Kimberly Pappas
Rebecca Lyons